Before becoming Caroline Albea Orthodontics, the office used to be someone's home up on the hill, overlooking the old runway. Plans were made to build a new house in its place, so in the early 2000s, the house was slid carefully down the hill where it sits now. It sat unoccupied for all those years, but once Dr. Albea saw it and the beautiful view it had, she knew it was going to be the perfect place for her to start her practice.
With her husband John being in construction; it quickly became a large family project that they took on. Together they designed the layout of the office with the goal to keep the feeling of the comfort of home. In December of 2016, John, along with his brother started the demolition with the goal of opening in May of 2017. While tearing down the laundry room, a note was found from the previous owners. The note was written by a mother to the school to excuse her son for an orthodontics appointment! I guess you could say it was meant to be.
About Caroline
Meet Dr. Albea
Dr. Caroline Albea was born and raised in Hendersonville, NC. Her husband, John, is also from the area and they were even high school sweethearts! They have a son named Wyatt, who is often greeting everyone at the office.  They also have two sweet Labradors named Parker and Maddie. When Dr. Albea isn't at the office, you can probably find her walking or hiking somewhere with her family and dogs!
After graduating from West Henderson High School, she went on to attend Furman University where she majored in Business Administration. She then earned her Doctorate of Dental Surgery from the University of North Carolina School of Dentistry and then further pursued her dream of becoming an orthodontist by receiving a certificate in orthodontics and achieving her Masters in Science.
Having received orthodontic treatment, herself, Dr. Albea understands the importance and life-changing results that orthodontics can have on people of all ages. As an Orthodontic specialist, she is qualified to diagnose, prevent, and treat orthodontic problems. She is able to perform the most up-to-date and advanced treatment techniques and customize each patient's treatment plan in order to provide the best outcome possible.
Dr. Albea and her husband are excited to return to the community that they grew up in and, that has supported them throughout this journey.
Treatments
Treatments For All Ages
Ceramic Braces
Ceramic braces are virtually unnoticeable and are a perfect option for teens and adults who are looking to improve their smile. See if ceramic braces are right for you.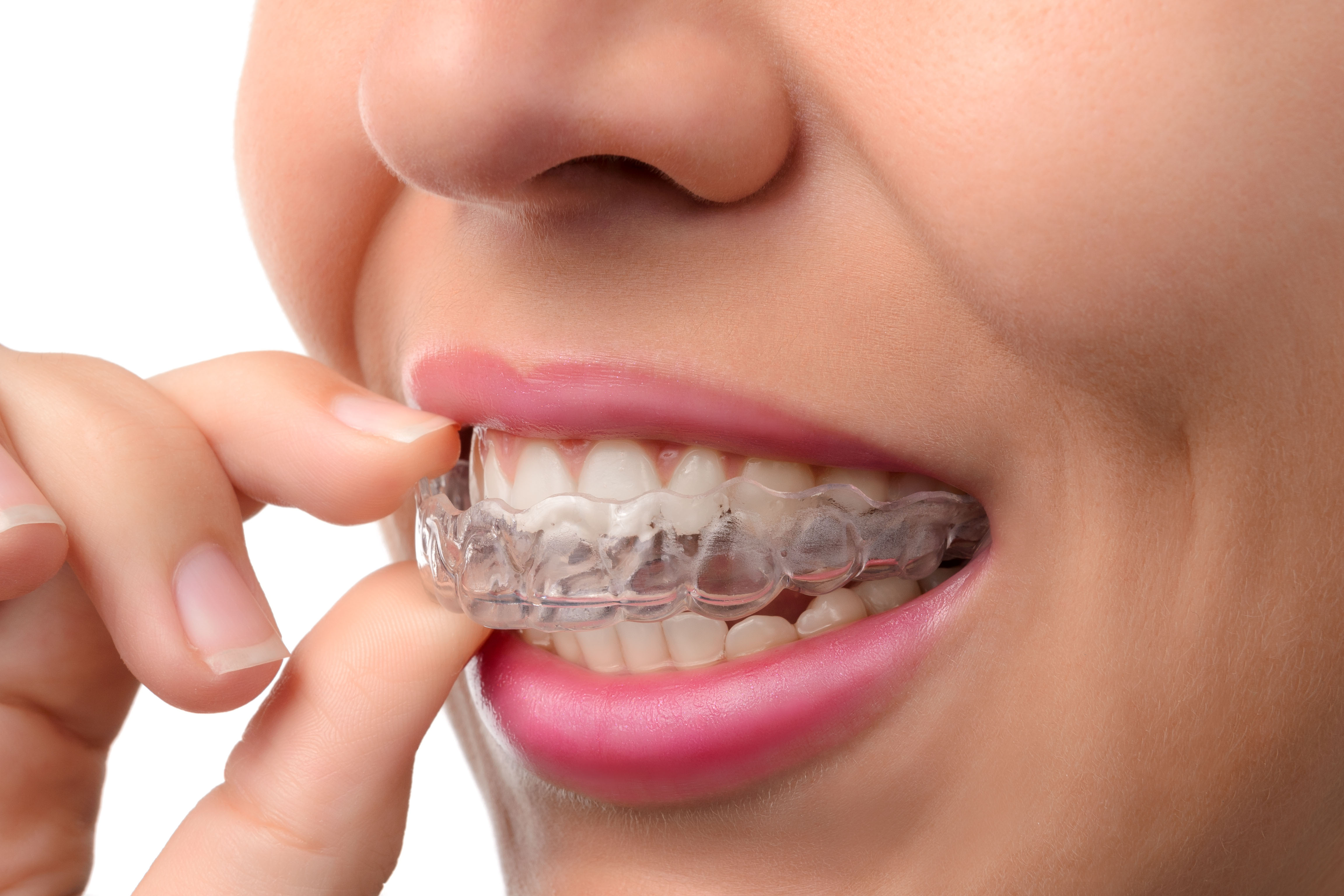 Invisalign
Invisalign is an option for teens and adults to straighten their teeth through a series of custom-made, clear, removable aligners. They are a great esthetic option and allow for an easier time brushing and flossing since they are removable.
Lingual Braces
Lingual braces are hidden behind the teeth and are invisible when you smile. They are a great option for adult patients looking for limited treatment to correct crowding in their bottom teeth.
Caroline Albea Orthodontics
5450 Boylston Hwy
Mills River, NC 28759
P. 828-595-9962
H. W & F 7:30am - 4:30pm
Th 9:30am - 6:30pm
Caroline Albea Orthodontics provides braces and ceramic braces for teeth straightening for children, teens and adults. We serve patients from throughout the region including Mills River, Asheville, Hendersonville, Fletcher, Etowah, Pisgah Forest, Brevard, Avery's Creek, and Arden, NC.